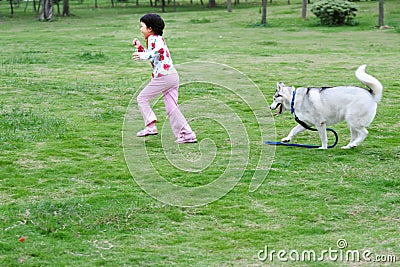 One day while Rachel was outside with me, a strange dog wandered into our yard. He was obviously a friendly dog, but Rachel was afraid, and she started running. We all know what dogs do when you run from them. Rachel ran in circles, screaming, while the dog playfully chased after her. I kept calling for her to run to me so I could help her, but she wouldn't. Since she was running, I couldn't get to her, and she eventually tripped and fell down.
Sometimes, I do the same thing when something bothers me. I run in circles, worried and afraid, while my heavenly Father is waiting for me to run to Him so He can help me.
Instead of relying on my own feebleness, I need to look to His strength. He can help me, but sometimes I have to realize that I need His help and run to Him.
Can you relate? Do you run around in fear instead of running to the One who can help you?